Stories of Impact | How your help is reaching to the most needy.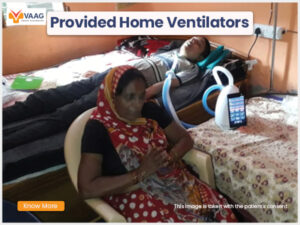 VAAG Health Foundation (VHF) was founded in 2021. VHF provides primary healthcare services to underserved populations of India. VHF has provided help to over 1 million underprivileged patients to date. All of these treatments were provided to patients who would not have been able to afford them otherwise. 
One of the biggest roles that VAAG played was back in 2021 when the world got hit by the covid-19 second wave. VAAG provided around 24 ventilators to those who needed them the most and couldn't afford them. 
The VAAG Health Foundation proudly joined forces to organize the ISPNS (International Society for Pediatric Neurosurgery) conference as part of the 10th annual AIIMS (All India Institute of Medical Sciences) Spinecon Workshop in 2022. This collaborative effort aimed to facilitate the exchange of cutting-edge knowledge and innovations in pediatric neurosurgery and spine-related medical practices. The event, which brought together leading experts, researchers, and medical professionals, provided a platform for in-depth discussions on the latest advancements, techniques, and emerging trends in the field. It fostered a dynamic environment for learning and networking, ultimately contributing to the enhancement of patient care and the advancement of medical science.
The VAAG Health Foundation is proud to announce its collaboration in hosting the upcoming ISPNS (International Society for Pediatric Neurosurgery) conference, scheduled for March 3rd to 4th, 2023. Under the theme "New Frontiers in Brachial Plexus Surgery," this event will unite experts and practitioners in the field of pediatric neurosurgery, focusing on cutting-edge advancements and innovative techniques in brachial plexus surgery. The conference promises to be a platform for the exchange of knowledge, fostering collaboration and insights that will drive progress in this critical medical specialty. Join us in this exciting journey to shape the future of pediatric neurosurgery and improve patient care.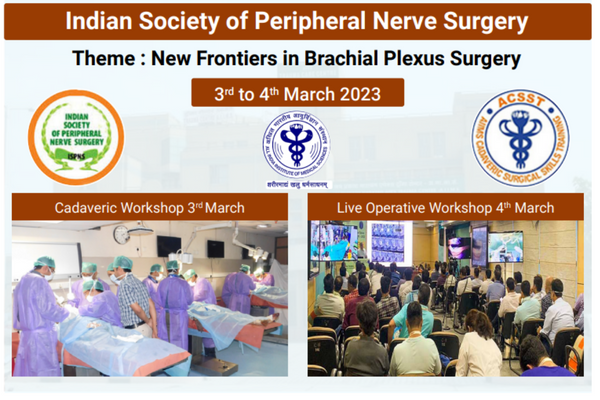 The VAAG Health Foundation is thrilled to announce its collaboration in hosting the upcoming ISPNS (International Society for Pediatric Neurosurgery) conference, scheduled for September 14th and 15th, 2023, under the theme "Various 'Facets' of Pain." This conference will bring together experts and professionals in the field of pediatric neurosurgery to explore the multifaceted nature of pain management in children. With an emphasis on diverse perspectives, research, and innovative solutions, the event promises to be a hub for the exchange of knowledge and insights. Join us as we delve into the many dimensions of pediatric pain, striving to improve the quality of care for young patients.
3. Research & Development
Our Thrust Areas of Research
At VAAG Health Foundation, we dedicate our efforts to conducting research and creating awareness in the following crucial areas:
1. Traumatic Brain Injury: Our team of experts collaborates with leading medical professionals from ex-aiimsdoctors.com to study and address the challenges related to traumatic brain injuries. We strive to develop better treatment strategies, rehabilitation techniques, and preventive measures for individuals affected by such injuries.
2. Spinal Cord Injury: Understanding the complexities of spinal cord injuries is crucial to developing effective therapies and interventions. Through our research initiatives, we aim to contribute to the advancements in spinal cord injury treatments, rehabilitation, and support systems for those living with these conditions.
3. Fundus Injury: The health of the fundus, the back part of the eye, is vital for vision. Our research focuses on studying fundus injuries and eye-related conditions to develop early detection methods and innovative treatments to preserve and restore vision.
4. AI & ML in Healthcare: Embracing the power of Artificial Intelligence (AI) and Machine Learning (ML) in healthcare is essential to revolutionize patient care. Vaag Health collaborates with ex-aiimsdoctors.com to explore and implement AI-driven solutions that enhance medical diagnosis, patient monitoring, and personalized treatment plans.