Giving little can help a lot.
If not you, who?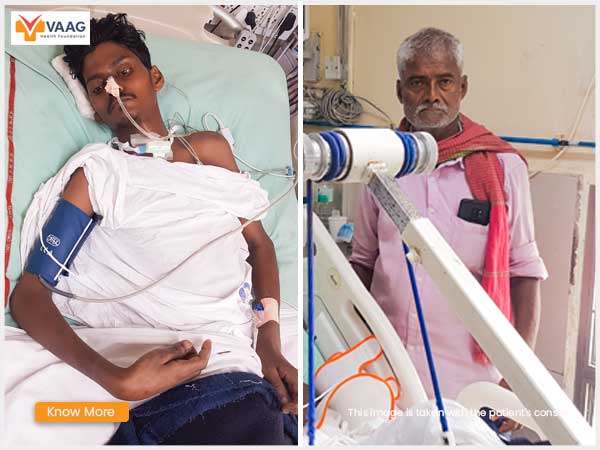 Be a Lifesaver: Give Chhotu Lal the Treatment he Deserves
Seeing your child fight for his life every day without hope is very difficult for a father. I'm talking about Siya ram mukhiya whose son Chhotu lal was injured in an unfortunate incident that left them permanently scarred.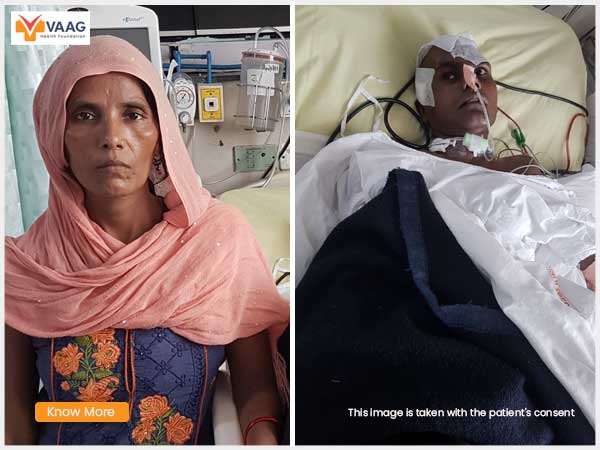 Help Bablu with his spinal injury treatment: A Plea from His Wife
A tragic event changed Bablu and his family's lives forever. After falling from his roof at 7:30 in the evening, he sustained a head injury. After being admitted to the hospital, doctors declared that he had a spinal injury and an injury to his head. There, life was halted for them.
Help My Husband To Undergo A Spinal Surgery
My husband has been lying on the hospital bed after suffering a spinal injury that made him helpless. I have four kids to care for, and my youngest is 8 months old. As a result of this tragedy, our lives have changed forever.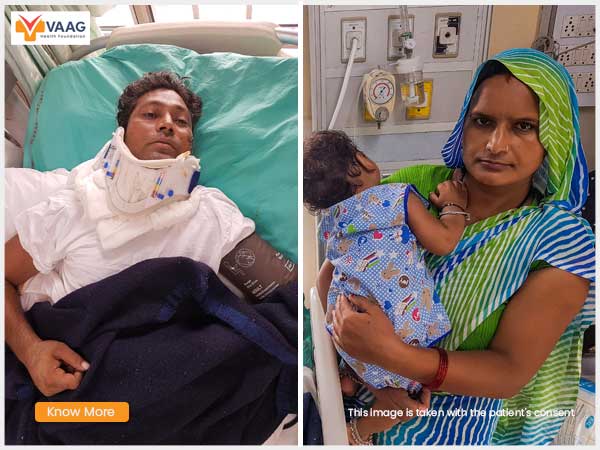 Manish is a spinal-injured patient whose family needs your help.
Unfortunately, this is true. These are the words of an elder brother who fights every day for his brother's life. This is the story of Manish Shukla, a 40-year-old resident of Ghaziabad, who fell from stairs on the night of 20th June and his entire life got shattered.
What makes VAAG health unique?
As a nonprofit organization, we recognize the importance of our donors in providing assistance to the needy. As a way of strengthening our bond with you, we show you how your donations are being used in the lives of the needy through photos and videos that will be shared with you for life irrespective of the duration of your donation. We provide you with these proofs to give a sense of how your donations are being used. You will also get a 100% refund if for any reason you are not satisfied with the use of your donation.