A tragic electrocution changed Chhotu Lal's life
Chhotu Lal Mukhiya's story
Seeing your child fight for his life every day without hope is very difficult for a father. I'm talking about Siya ram mukhiya whose son Chhotu lal was injured in an unfortunate incident that left them permanently scarred.
During a conversation with Chhotu Lal's cousin's brother, who also takes care of him, he recalled that Chhotu once worked for a company in Bawana. It was that day that his supervisor said that he should go and fix the wiring for his fan because it wasn't cooling properly. To get to the root cause of the problem, Chhotu went to the first floor and dropped the main MCB. When he was working on the wires, someone turned on the MCB and he got a huge electric shock. Chhotu fell on his face from the first floor and broke his neck. 
What makes VAAG health unique?
As a nonprofit organization, we recognize the importance of our donors in providing assistance to the needy. As a way of strengthening our bond with you, we show you how your donations are being used in the lives of the needy through photos and videos that will be shared with you for life irrespective of the duration of your donation. We provide you with these proofs to give a sense of how your donations are being used. You will also get a 100% refund if for any reason you are not satisfied with the use of your donation.
In the hospital, it was determined that his spine had been injured after being electrocuted and falling.
Having heard his brother, we can only imagine the pain Chhotu is going through, as well as the pain the family is going through.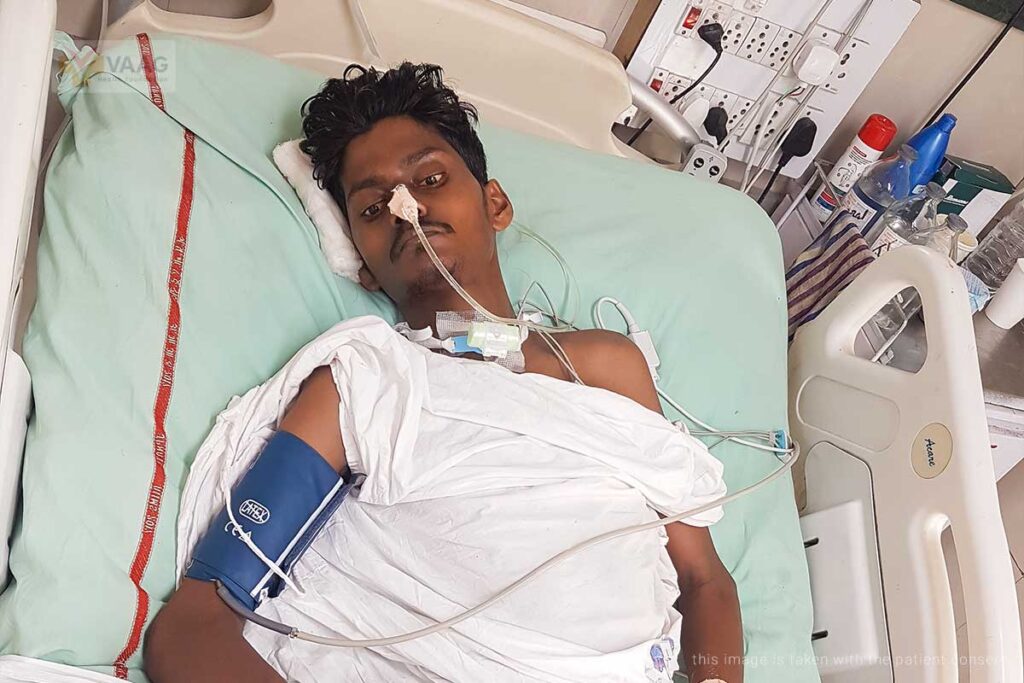 Additionally, doctors have said that recovery will take time and that they are unsure of whether he will be able to survive.
Now that Chhotu is the only earning member of the family, Chhotu's family struggles to survive every day. Parents are aged and do not work. In such conditions, they have a hard time surviving.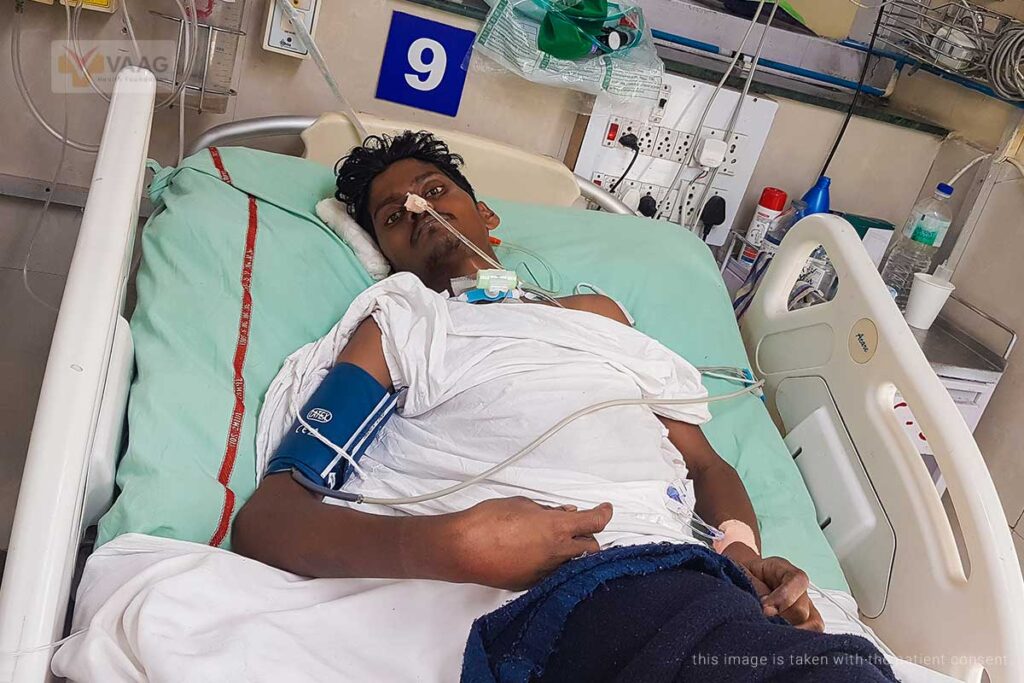 The good news is that you can help. VAAG Healthcare is an organization dedicated to providing financial assistance to underprivileged patients. Two of our campaigns focus on the help you can provide through donations. Adopt a patient & Adopt a patient's family campaign. Regardless of what you choose, you can support Chhotu financially. 
Give Chhotu's treatments a helping hand by donating funds.